I found this polish at Old Navy while waiting in line over the weekend. It's a red base with glass flecks that flash red and gold. Sounds great, but it's not as noticeable on the nail as it is in the bottle. Man, I hate when that happens, I wish the color in the bottle would look the same when you wear it, but all too often it does not. That being said, it is still a cute color...
This color is called Holiday.
Here's a closeup:
Hee, Christmas Kermie!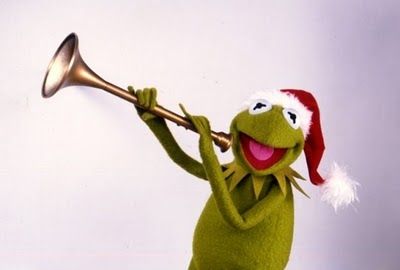 Thanks for looking!